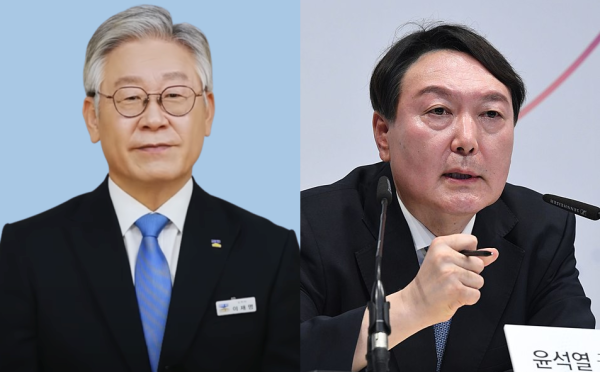 Back in March, South Korea's presidential elections concluded with Yoon Suk-yeol of Korea's conservative party emerging victorious amidst a rather tumultuous election, with many calling it the "unlikeable election." Characterized by mudslinging and personal attacks, South Korea's recent election was a culmination of traits of democratic erosion, but the negative response of the Korean people, along with their history of nonviolent resistance, demonstrates a resistance to such undemocratic tactics.
South Korea's recent political history has been fraught with drama. March of 2017 saw the Candlelight Protests unite almost the entire country and lead up to the impeachment of President Park Geun-hye on charges of corruption and collusion with big businesses, leading to the election of President Moon Jae-in, however his time as president was heavy with scandal. Thus the South Korean presidential election of 2022 was an important turning point for the relatively young democracy.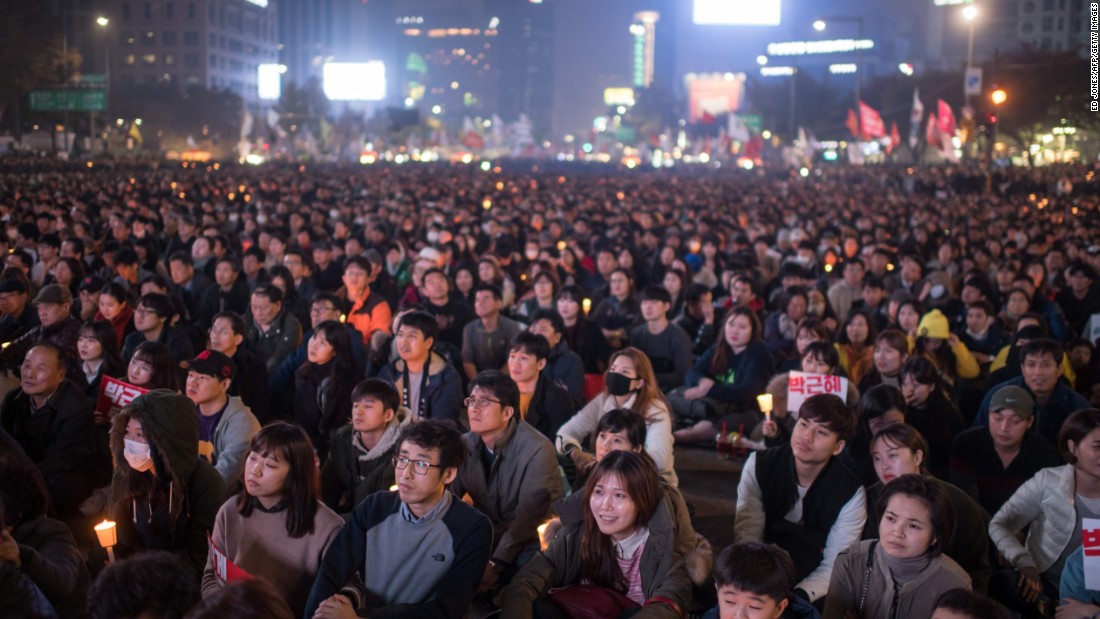 This election, however, was extremely toxic. Both candidates claimed themselves as representatives of the people, while criticizing the opposition as a corrupt representative of the elite. Accusations were cast from both sides regarding connections with land development scandals, shamanism, and even attacks on the candidates' wives.
This focus on negative rhetoric and character-based attacks undermined the democratic norm of "mutual toleration," defined by Levitsky and Ziblatt as the understanding that political rivals are legitimate despite policy disagreements. Constant claims of corruption and clashes of personality attempted to strip away the belief that the opposing candidate can rule. These character-based critiques of the opposing side also tried to feed a climate of heavy affective polarization which, according to Iyengar, is a feelings-based polarization that breaks down the idea of cross-party cooperation and socialization by dismissing the other side as corrupt or untrustworthy, which is exactly what these character-based criticisms wanted to accomplish.
Another example of the intense polarization in action was President Yoon's anti-feminism appeals on the campaign trail. His explicit critiques of feminism movements attempted to split the party divide along the gender divide, and he actually benefitted from such anti-feminist rhetoric in South Korea, which has the largest gender wage gap (women earn almost 32% less than men) in the Organization for Economic Cooperation and Development (OECD), a union of 37 democratic countries which includes much of North America and Europe. However, with less than 3% of the nation's budget going to their Ministry of Gender Equality, this seemed less a policy issue and more an attempt to garner support among men by demonizing feminism and appealing to the anti-feminist movement already underway in Korea, attempting to turn politics into two camps of men vs. feminism.
Not only did the negative rhetoric drive polarization, but both candidates' conduct mirrored tendencies of populism. Both set themselves up as political outsiders – Yoon was a prosecutor with no prior experience in South Korea's National Assembly – and the constant focus on anti-establishment rhetoric, with claims that the other is a representative of the corrupt elite, echoed claims like Trump's "Drain the Swamp" motif that ran through his campaigns. Aligning with Muller's definitions of populism, both campaigned on not only anti-elitist platforms, but also echoed anti-pluralistic tendencies by decrying the opposing party as corrupt with character-based attacks.
When the votes were cast in March, however, the disapproval of both candidates was felt in the national mood of the country. One voter was quoted saying: "It was not about who​m​ you like​d​ better but about whom you hate​d​ less," and although there was about 77% voter turnout (about the average voter turnout since South Korea's democratization in 1987), neither candidate won more than 50% of the vote. Hesitation and dispassion were clear at the ballots, and the margin between candidates being less than 250,000 votes, combined with the negative overall mood of the campaign, demonstrated the disconnect that South Korean voters faced due to the negativity of the campaign, but this pensive mood ought to be seen as a positive.
While there were avid supporters for all candidates, as there normally are, the Korean people's overall negative response to the campaigns should be seen as a good thing since the campaigns were so fraught with tendencies of democratic erosion. Heavy populist rhetoric, intense affective polarization, and breakdown of traditional democratic norms all plagued the campaign, so if the Korean people felt more positively about the campaign, or more readily divided themselves into binary camps like the candidates' rhetoric seemed to suggest, it would likely have a much grimmer reflection. But the negative response shows that these anti-democratic tendencies earn little respect among the Korean population.
In addition, the South Korean population has had a history of nonviolent resistance to oppressive, abusive, and undemocratic governments. This tendency dates back all the way to the movement to democratize South Korea in the late 1980's, known as the "June Democratic Struggle." South Korean people have demonstrated a keen ability to mobilize as a large group and demonstrate mostly peacefully against oppressive powers, and the recent Candlelight protests also speak to this ability to mobilize. Stephan and Chenoweth's article highlights the power in nonviolent movements, which are more open to negotiation and policy change, and are difficult to ignore and repress, especially when on such a large scale as in Korea's history. Thus, South Korea has demonstrated the ability to bounce back from anti-democratic leadership through popular, nonviolent movements, and will likely continue with this demonstrated preference for nonviolent resistance in the future.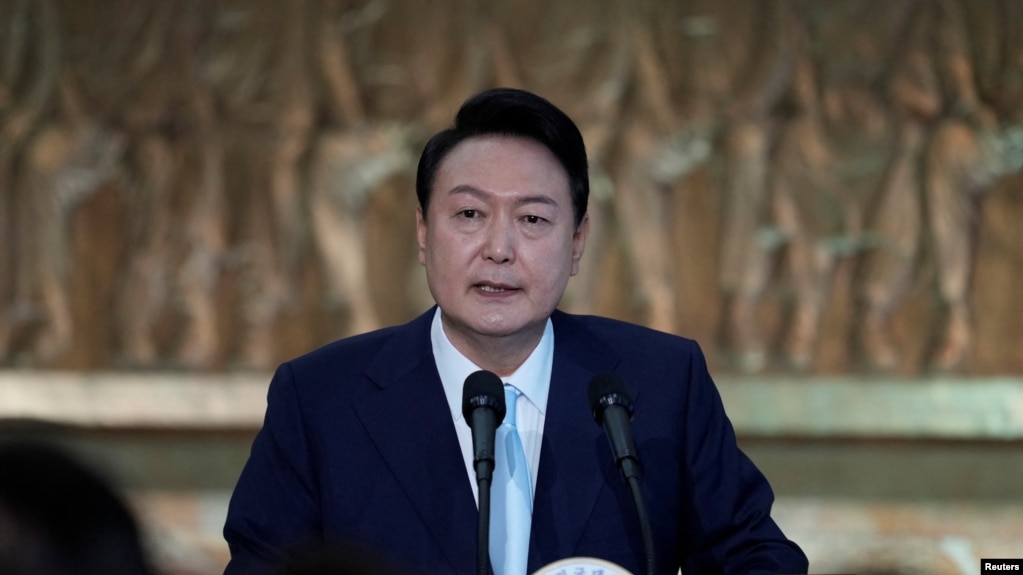 Now, six months after the election, dissatisfaction amongst the Korean population continues to grow, with President Yoon's approval ratings hitting an all-time low of 24% in September, just 4 months after his inauguration. In addition, Yoon continues to express some anti-democratic tendencies, such as avidly silencing opposing media. However, despite this, Korean democracy has suffered worse before, and bounced back. Massive wide-scale reforms were brought about through popular, nonviolent movements such as the Candlelight Protests, and the unpopularity of the current Korean leader likely shows that the people are against him and the undemocratic practices he represents and utilized. Thus, although the current moment seems like a signpost of future democratic erosion, with proper guidance and leadership, the unpopularity of the current anti-democratic administration can hopefully be channeled towards positive democratic reform in the long term.