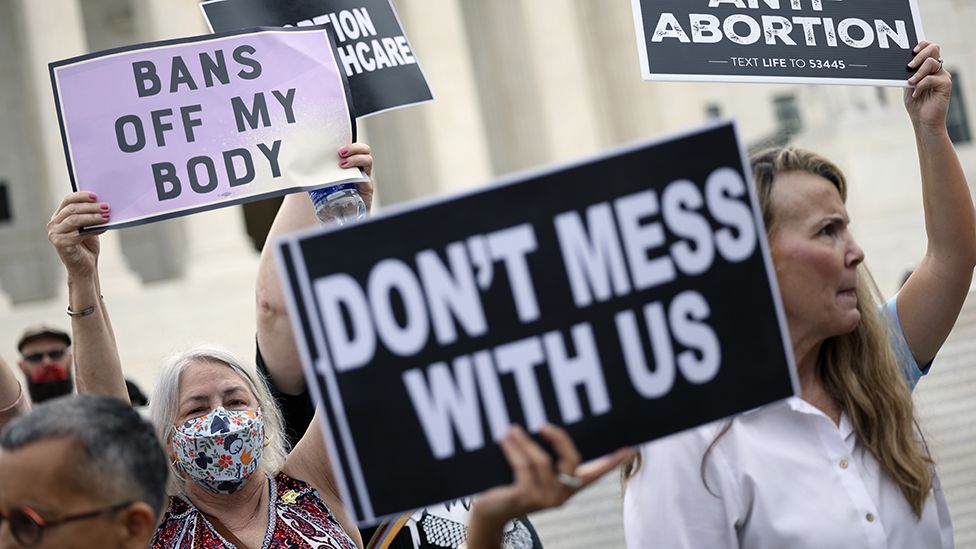 Dahl: "In a political system where nearly every adult may vote but where knowledge, wealth, social position, access to officials, and other resources are unequally distributed, who actually governs?

Larry M. Bartels. Unequal Democracy: The Political Economy of the New Gilded Age
On May 3rd, 2022, A draft majority opinion of the Supreme Court of the United States was leaked, highlighting varying potential significant impacts to women, particularly women of color and of low income backgrounds. This came as a surprise to many as this indicates that they may soon be overturning the landmark decision Roe v. Wade, thus no longer protecting women's right via the constitution to an abortion. In relation to the spread of this kind of information, Roe v. Wade shocked social media and became a major headline in news outlets. This is a rare occasion as drafts are not ever exposed to the public for immediate consumption when they themselves, the members, have not reached an agreement of their own. The disparities, inequalities, lack of power distribution among diverse populations cause unfair rulings like that in Roe v. Wade where the population being targeted is not merely being represented in the Supreme Court of the United States.
While this draft leak remains a leak, if this were to become the finalized result, it does in fact impact women in far more ways than just the right to an abortion. Women who would normally be able to afford and consult with qualified professionals to perform such procedures would be committing a crime in states who do not offer that protection. It is that added layer of unnecessary criminalization of women. There are far worse things that could be committed like murder and the trafficking of drugs across country borders, yet this is what the Supreme Court justices are focusing on currently. What this reveals about inequalities and society all as one whole is that women, and more specifically women of color and low income backgrounds will be more likely to hurt from seeking an abortion. Women in these challenging circumstances will continue to seek out an abortion, whether that be with legal professionals or under the table away from the public eye, putting themselves in dangerous circumstances. Their right to the liberty of choosing to have an abortion will be stripped away from thousands of women across the country.
It is disheartening to know this when it has such huge impacts on women's health and their ability to support themselves and their children. Economic inequality is very much real and reveals itself in these kinds of tough circumstances where access to good healthcare and wellbeing is being compromised. The soon lack of protection of a women's right to an abortion via the law is severely limiting women's ability to carry on with their lives as before. They are now to live in fear that should they need to access an abortion, their own country will be opposed to it.
Some may argue that this law does not necessarily have a large impact on women, and those tend not to be women most of the time.
That is, that this decision would only remove that protection within the United States Constitution, and not ban it all together. However, when that liberty is taken away from women, this can heavily alter the course of a woman's life in seeking a potential abortion. Not all women are fortunate to live in more favorable circumstances where carrying a full term of a pregnancy is not only realistic, but affordable, and welcomed. That is the essence of the revealing inequalities in women and access to healthcare, as well as more importantly their role in politics and public policy where they may not receive an ideal outcome that serves their interests (Lecture 8, 49:26). They simply do not hold the amount of power to influence the elected officials that are supposed to represent them. The majority of the people in office are currently not a representative sample of their interests, hence the older white males that hold these positions of heavy influence. This is also why perhaps women's rights are undermined to this extent. If women are undermined, now low-income women and women of color are even often looked past when it comes to lawmakers and passing favorable reforms for these communities. They hold relatively little political power that only increases political inequality, leading to economic inequality. While America overall is a pretty wealthy country, more people are unequal here.
The lack of political representation immediately translates into less protection of rights for women, wrongful criminalization of women, not to mention how unnecessary it is, in addition to the increased dangers in seeking personal health care. It becomes clear that the individuals who hold high levels of power are not representing the best interest of the general public as women play a large role in everyday life. Democracy is being undermined even at the highest levels of government, and it is disappointing to see that it has to be at the expense of risking womens' lives in order to protect the opinions of those who cannot even birth a child.
Sources