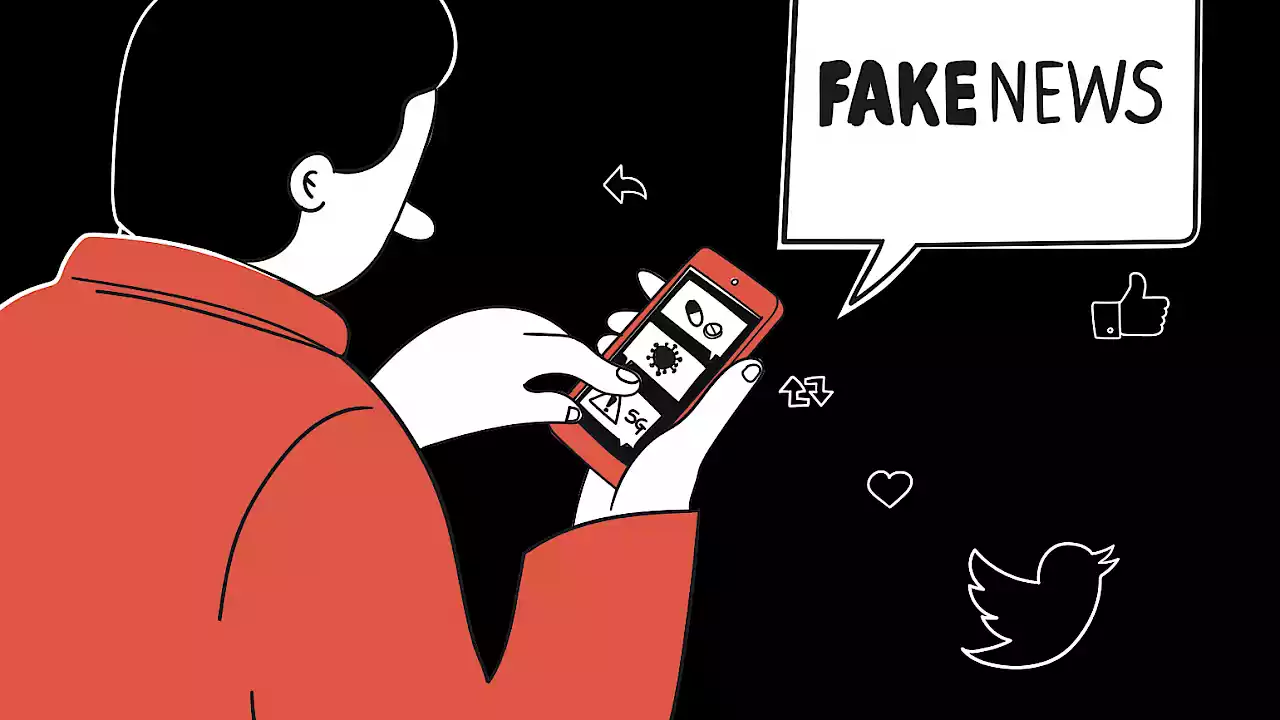 "Fake News", two simple words that were weaponized by former United States president Donald Trump whenever he was presented or questioned with news he did not agree with. In the post Trump Presidency, the term " fake news" has become a joke among internet users, and politicians alike, with various memes being created joking at Trump's use of the term "fake news". However despite the memes, and jokes made, "fake news", news that lacks credibility, sources, and focuses on spreading misinformation have become serious issues, attacking the pillars of democracy.
If you have spent any time on social media, most likely you have been a victim of fake news and misinformation. Usually, the fake news is harmless and may result in some awkward interactions and conversations when you realize the news, article, or headline you cited was false, ultimately causing no harm. However, misinformation during times of war, political battles, pandemics, and even simple interactions amongst people who consume media, can aid in the erosion of democracy. Most recently, the spread of misinformation has had a role in the overall perception of the war in Ukraine. With reported russian official and state back media pushing the narrative that Russians are revealed to be exposing American biochemical labs, and that invasion of Chernobyl resulted in information that Ukraine was planning on building "dirty bombs". While independent fact checkers found the news to be examples of misinformation, its effect on democratic principles were clearly felt.
During the 2020 election, we saw that false media clearly contributed to an attack on Democracy. Right wing news outlets, former president Donald Trump, and other republican candidates argued that election fraud was occurring because of the use of mail in ballots during the pandemic, despite not having any substantial evidence. The effects of this false narrative are still in present to this day, with a large percentage of the United States population still believing that the left committed election fraud in order to get current President Joe Biden into office. This created a lack of trust in the institutions of democracy, and polarization amongst American citizens.
Another international example of misinformation and fake news undermining democracy is the use of Tik Tok, a popular social media app and other sources of online news in the Philippines. Ferdinand Marcos, has benefited from the use of misinformation on Tik Tok, Twitter, and Facebook in order to erase past issues that were done in the Philippines by his father, Dictator Ferdinand Marcos. Despite dictator Ferdinand Marcos, being a dark chapter of filipino history that launched the country into countless debt, had thousands of political enemies, protestors, and civillians round up and tortured, and personal democratic freedoms revoked. Ultimately, under Ferdinand Marcos rule, a mass "people power" uprising occurred, removing him from power. However, recently social media has used disinformation to allow for his son to reach the top of the polling poles, and change history that people were happy during his father's control.
However, despite disinformation of social media being seen as a threat to democracy, and having the tools to cause or increase democratic erosion, countries are having difficulty tackling the issue. Jonathan Haidt, writer for The Atlantic Times argues that the American life has been uniquely stupid in the past 10 years. He argues that advancments in technological innovation have allowed everyone to be able and establish a platform on Twitter, Facebook, and Instagram in which they can use those platforms to create distrust, polarization, and fear in the American people. People that would not have a platform in historical times, now finally have a platform to spread whatever they want. Besides America, other countries such as the Philippines are prone to falling for false information as over 99% of their population has an online presence, and half of their population has trouble distinguishing fake news. The use of social media to spread disinformation is an example of a democratic institution, enaballing democracy to erode through the use of media manipulation. In Democratic countries such as the US that place an emphasis on freedom of speech, expression, and beliefs, tackling media manipulation through the use of fact checkers, restrictions, or corrections is seen as censorship and criticized as canceling culture by those who oppose the decisions. As a result, the use of freedom of speech online, allows for the pillars of democracy to erode within.
The important question is, how are countries combating fake news and media manipulation if it's such a danger to democracy. There are various examples of countries, recognizing the dangers of misinformation and fake news, and attempting to combat misinformation and its negative effects. As of recently, Turkey has attempted to introduce a new bill titled the " fake news bill" with efforts to have tighter control and be able to reduce information that is fake, misleading, and is a serious threat to citizens rights to access true information. However, many against the bill argue that Turkey's attempt to pass the bill in response to misinformation is their justification for issuing a bill that would further narrow down journalists, and their freedoms. Turkey already controls almost 90% of their national media, thus showing that attempts to reduce misinformation and fake news can cross the boundary of progressing democracy by filtering news to ensure credibility, or become an excuse to reduce and limit free speech.
Latin America has also taken a progressive role in their attempt at ensuring information is credible, and factual. Brazil,Mexico, and Colombia, three of Latin America's biggest democracies have recognized the damage that misinformation can spread, and have empowered groups such as Atlantic Council's Adrienne Arsht Latin America Center and its Digital Forensic Research Lab in order to combat misinformation. This think tank has partnered with local organizations in Latin America to provide the service of identifying misinformation, and increase digital and media literacy during times when democracy is at its most vulnerable such as elections.
Ultimately, "fake news" is a recent issue that is further establishing itself as a danger to democracy worldwide. Whether it be during times of election, or war, disinformation and lack of media literacy can cause a distrust in democratic institutions, and polarization amongst citizens, As a result, democratic institutions have recognized the danger of misinformation, and have produced policy, organizations, or campaigns in order to reduce fake information from spreading. However, difficulty comes from the country's ability to not threaten democracy with restrictions on free speech, and battling technological advancements that allow having a platform to become more accessible worldwide.